Home >> Seal >> Trelleborg Sealing Solutions
Trelleborg Sealing Solutions
Trelleborg Sealing Solutions offers you everything from the versatile elastomer O-Ring to complex multi-faceted PTFE based and polyurethane geometries. And in the unlikely event that none of these suit your requirements, Trelleborg can develop a specific product for your application. Over the past 50 years we've developed a portfolio of seals and bearings that can meet the most demanding industry-specific needs. Our range of products includes hydraulic seals, pneumatic seals, shaft seals, oil seals and other rotary seals, mechanical face seals / heavy duty seals, aircraft seals and a broad variety of static seals.
---
Product Range
For the Healthcare & Medical Industry. Trelleborg Healthcare & Medical develops, manufactures and supplies tubing & hose for medical and pharmaceutical applications in a variety of high performance materials. The tubing and hose is extruded in clean-room facilities using Good Manufacturing Practices (GMP).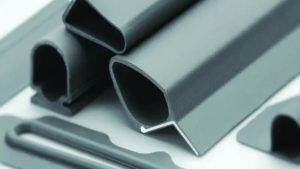 Trelleborg Sealing Solutions specializes in the design, development and manufacture of sealing solutions for aerospace and aircraft applications. As the demand for air travel continues to rise, so does our quest to identify solutions that make aircraft and terminal equipment safer, lighter and more energy efficient.
Your Partner for Life Changing Technologies. Trelleborg Healthcare & Medical forms lasting partnerships with customers to design, develop, manufacture and bring to market innovative engineered solutions for demanding medical device, biotech and pharmaceutical applications.