Acceuil >> Caplugs par type de produit >> Caplugs Protection des Tuyaux et des Brides

Protection des Tuyaux et des Brides
Une gamme complète de produits moulés par injection, moulés par immersion, extrudés et coupés à la forme pour protéger les surfaces de vos brides. Chaque capuchon offre une protection supérieure de la bride et est conçu pour faciliter l'installation et le retrait. Protégez la surface de vos brides des dommages, de la poussière, de l'humidité et des corps étrangers avec l'un de nos capuchons économiques.
Téléchargez notre brochure sur les protecteurs de tuyaux et de brides.
---
Capuchons et bouchons
SR Series
Sucker-rod caps
VP Series
Vented pipe caps
FPC Series
Fabricated Pipe Caps
---
 Vinyle
---
Protecteurs de bride/accessoires

FBH Series
Four-bolt-hole plugs for use with FAN Series

FC Series
Stud hole protectors

FN Series 
Non-corroding replacements for metal flanges

TLF Flange Protectors
Flange protectors are designed for ease of  installation and removal, with a new level of flexibility enabling easier  alignment with the bolt holes.

Valve Flange Protectors
Tapered body, wide-flange plugs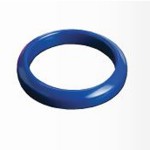 WNC Series
Weld Neck Covers